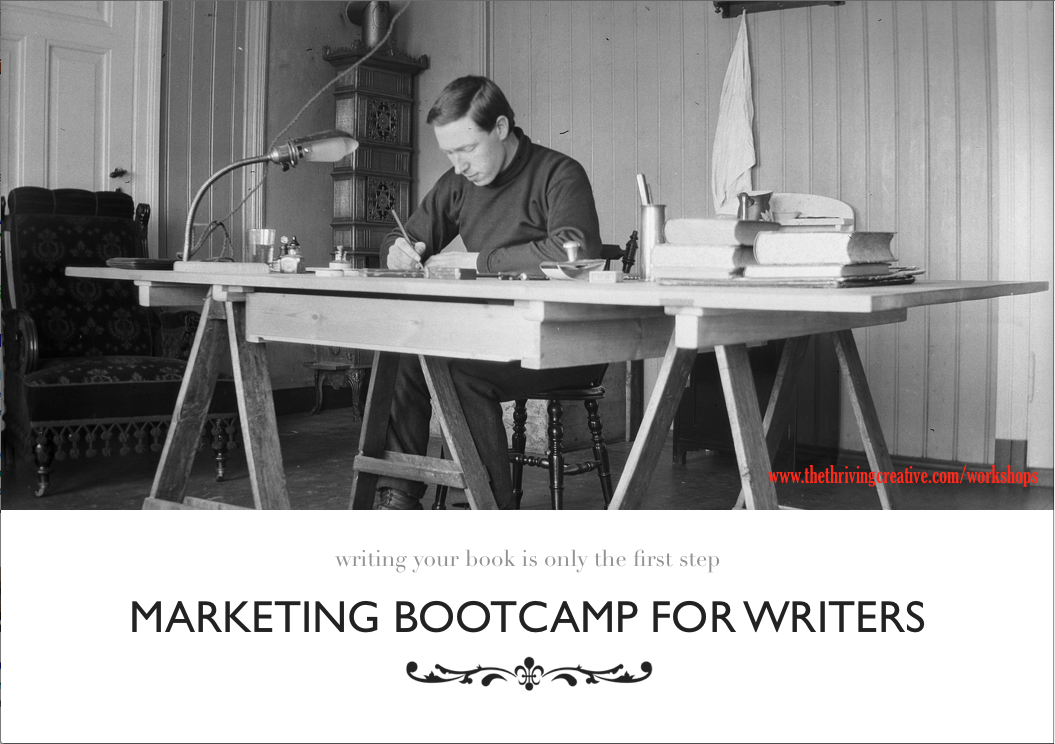 Whether you're able to attend our London workshop or not, I want you think about what you could achieve by Christmas?
How many books could you sell?
How many chapters could you write?
How many paintings could you complete?
How many drafts of your play?
How many grant applications could you complete?
How many casting directors could you write?
How many auditions could you do?
Set yourself a goal.
For those of us in the Northern Hemisphere, winter is setting in.
I see more leaves on the path on my river walks every time. The days are getting shorter. The mornings are cooler.
We all know what's coming.
Will you drink more wine and watch more TV (Downton Abbey starts tonight in the UK)? Or will you make a promise to yourself that it's now or never?
Because it is.
We either take action in pursuing our creative paths or we don't.
What's it going to be?
I'd love for you to use the comments below to share with the world your Christmas goal. It will help to keep you accountable.
And if you want to join me and best-selling author A L Michael for an action packed day of planning a marketing strategy for your book, please follow this link to register.