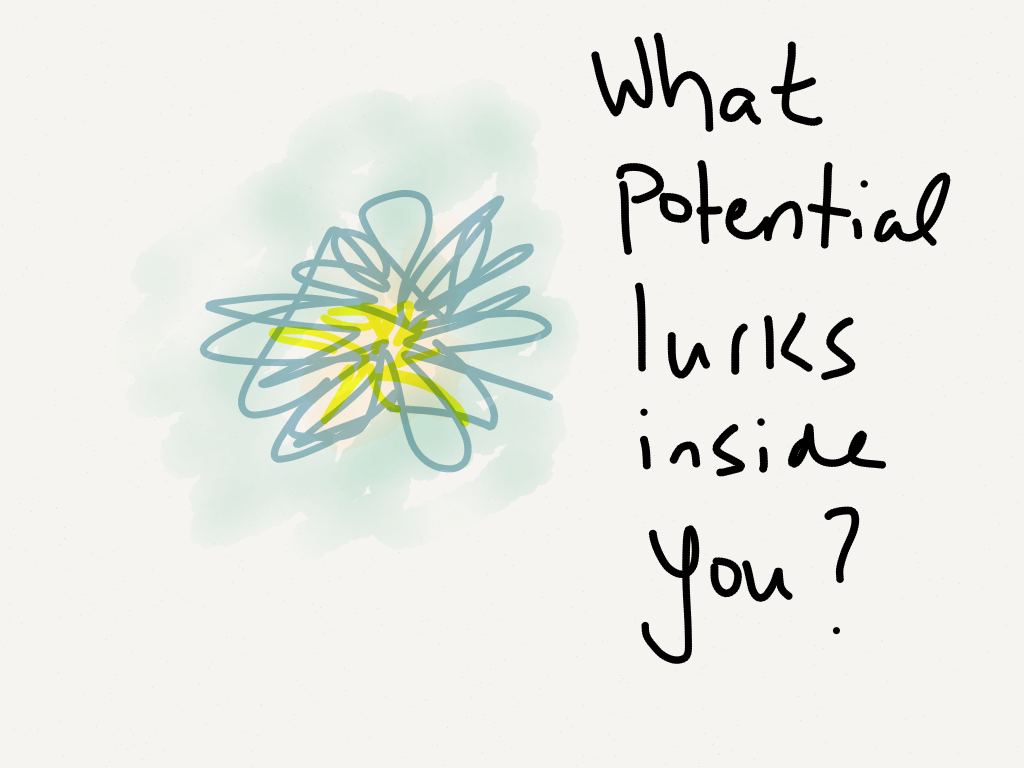 Here's the thing: you are capable of so much more than you realise.
Yes.
Even you.
Chances are you aren't even scratching the surface of your potential.
Now I'm not saying this to make you feel bad – quite the opposite – I'm saying this to get you excited!
I want you to bubble with excitement as to what else is there waiting to be discovered.
We are heading into the real quiet days of late July and August – when life seems to largely stop, when everyone seems to be on holiday (at least in the Northern hemisphere).
A time when the phone stops ringing and the flow of emails into your inbox slows down.
In other words, the perfect time to dive into making something.
A painting. A poem. A dance. A play. A jumper. A cake.
But instead of making what you always make – challenge yourself to do something new.
If you're a dancer, pick up some paints.
If you're a painter, put on some music and dance.
If you're a knitter, try building a shelf.
The point is that you have so much potential, I have so much potential, we all have so much potential – but we play it safe. And there's lots of good reasons why we do so, and sometimes it makes sense to play to your strengths.
But right now, no one is looking…
…. so take a chance
…. take a risk
…. try something new