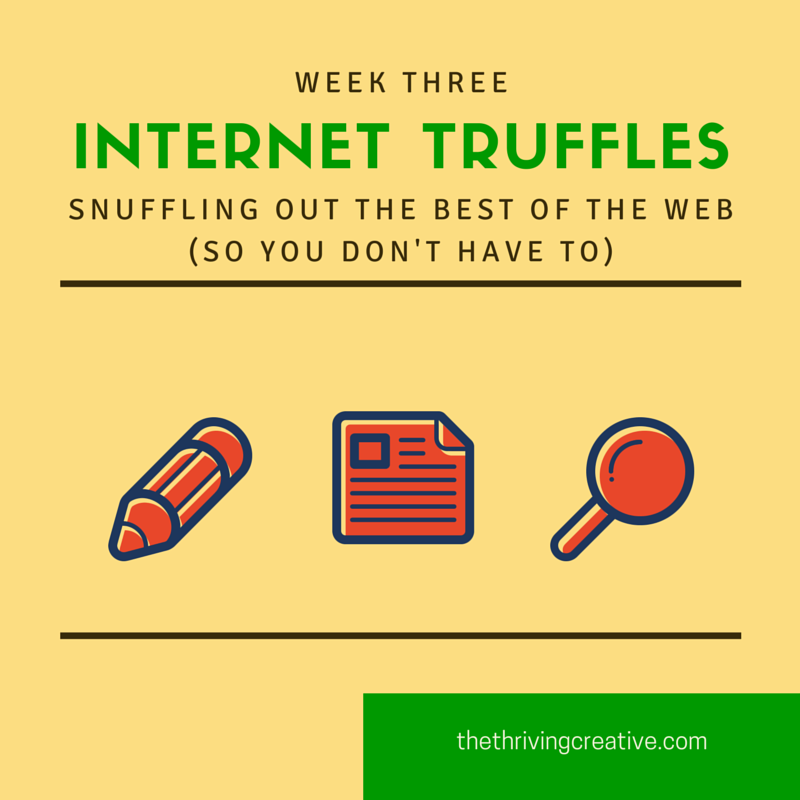 Here's the latest roundup of my favourite goodies from the world wide web. Hand-picked to enlighten, educate or amuse creative entrepreneurs of all shapes and sizes.
Like what you see? Let me know! Want to see something else? I'd welcome your feedback.
1. Getting your music out into the world
2. Never run out of things to say
3. Coming up with juicy incentives for crowd-funding
4. To share is to teach. To teach is to share.
5. What do great actors have to say about their craft?
6. Speedy (healthy) ways to feed your body while you feed your soul
++++++++
Have a great week!