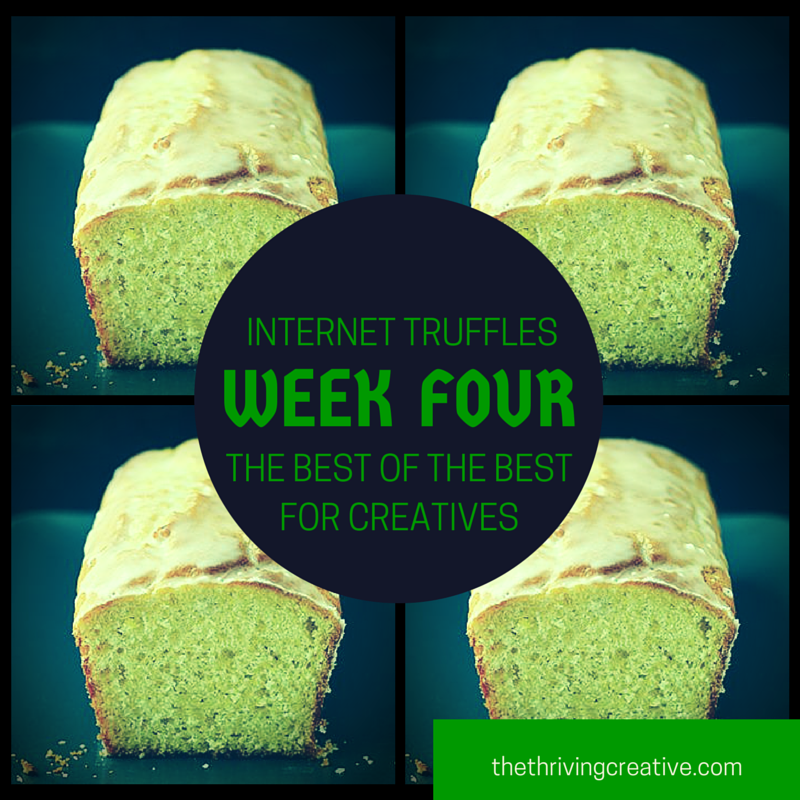 Welcome to our fourth roundup of the 'best of the internet.' I'm really starting to enjoy searching out and sharing these wonderful 'truffles' with you. I hope you're finding good stuff here that maybe you might have otherwise missed.
Without any further ado, let's get started with something a little bit personal…
1. Viewing our past with kindness
How time helps us to see things more kindly! Here's a clip from me opening a cabaret 6 years ago. With the kindness of age I can look at older clips of myself performing at not cringe at all the things I did wrong. Yes, I notice them; but I also see all the things I was doing right. What strikes me is the honesty of the performance – see I think being genuine in your art is always the path you have to take. People can smell a fake a mile away. Be true to yourself, express what's in your heart/mind/soul and you can't go wrong. Even when you sing flat.
2. Learning from other people's art practices
Other people's artistic practices are endlessly fascinating. I especially like looking outside of my field. I learn so much. Here's an interesting analysis of David Hockney's 'Joiners'. Fascinating.
3. Kelly Clarkson talks creative process
"You know, I have no control over what's going to be successful or not successful. No one can gauge that and if we could gauge that, I'm pretty sure it would be bottled and sold." Kelly Clarkson, the only real reality TV product to have stood the test of time, has a new album out. Here's a good interview about her creative process.
4. Creative people do things differently
I have previously written about my love of Canva. I can't believe such a useful tool to create amazing graphics is free. But they also have a useful and inspiring blog – like this post of a number of ways that creative people do things differently. See yourself in any (or all!) of these?
5. You may not be the only one struggling to make a living off art – here's a successful theatre artists viewpoint
One of last year's best Tumblr posts. If you missed Bryony Kimmings honest discussion of how hard financially it is to create and tour original theatre work in the UK, please read this. The point she is making, and the questions she is asking, are relevant to all artists – how can we continue to make art if it isn't sustainable? This is an important debate.
6. Lemon pound cake that won't put on the pounds
I had a stressful week last week. And when I have a stressful week I find I often desire to do some baking on a Saturday. Not only did I make pizza from scratch (which I find really fun!) but I also made this really good recipe from Lorraine Pascale's book A Lighter Way to Bake. Lemon yogurt pound cake with a tangy citrus glaze was everything I like a baking recipe to be – easy and delicious – and it helps that it's lower in sugar and fat than a regular lemon pound cake. Suffice to say it's half gone already….
+++++++++++++++
Have a smashing week my friends. I'll back with more internet truffles next week.