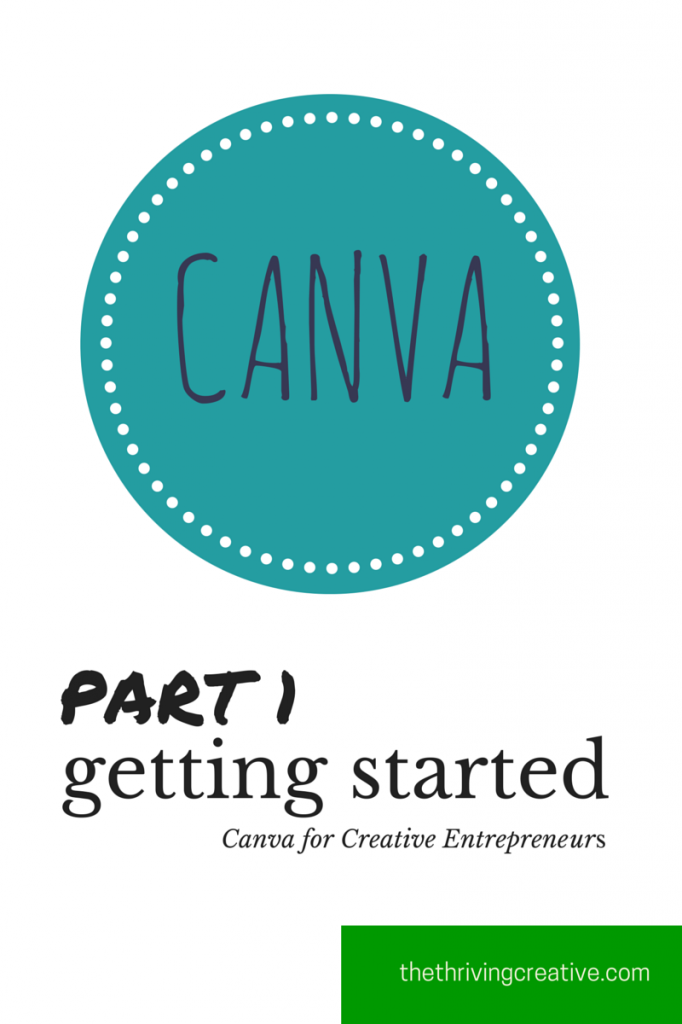 For a free graphic design tool, Canva is certainly one to take note of. User friendly, yet brilliantly professional, this tool makes the design process a painless one – making it ideal for beginners and convenient for the more experienced.
Over the coming weeks we'll be bringing you Canva for Creative Entrepreneurs as a three-part blog series – Getting Started, Using Canva for Social Media, and Developing Your Skills – to help you evolve your creative endeavours, whatever they may be.
Part 1 Getting Started
There are times when all you need is a really good infographic to do the talking for you, bringing a greater physicality to the information you want to impart to your audience.
Let's face it – sometimes, plain old text just doesn't quite cut it.
In an increasingly technologically-minded world, bite size information helps us to absorb more information quicker and with greater efficiency, which is perfect for the growing number of creative entrepreneurs seeking to promote themselves and their work in a busy and competitive market.
Canva offers a much appreciated head start to those wanting to create something special to put themselves out there, without the need for a graphic designer mindset or fancy, complicated software.
So where do you start?
Setting up an account with Canva couldn't be easier – you can connect with Facebook, sign in with Google or simple sign up by email. The menu is as straightforward as they come with just three options:
Your Designs (where you can create your own graphics and store them for future use)
Stream (like a typical news feed you find on various social media platforms, where other users share their graphics)
The brilliant Design School (featuring a blog, tutorials and teaching materials, and handy list of all categories).
There are many free elements which are certainly attractive to users, especially to those beginner entrepreneurs who may not have the means to pay out for the more exotic features – perhaps not in the early days of business anyway!
You can choose layouts and backgrounds, add text or pictures, and upload your own photos. You can simply make minor amendments to a template or completely mix things up to make it your own.
So who is it for?
Canva really is for anyone who has the need, desire or curiosity to use it.
Whilst it's guaranteed to be user-friendly, attractive and fun for those who simply want to add a bit of colour to their personal blog, create a moody header for their Twitter account or design an album cover for their future musical masterpiece (why not?), Canva is also completely appealing to the more experienced creative entrepreneurs among us.
And why would the professionals want to use Canva?
Because it delivers professional results with little effort or expense.
You can't complain about that.
Sure, there are premium features which might give you that little bit extra (more about this in Part 3 of this blog series), but why pay out more at this stage if you've got all that you need right here?
Give it a go. Sign up, take a tour and get stuck in.
You'll be hooked in no time.