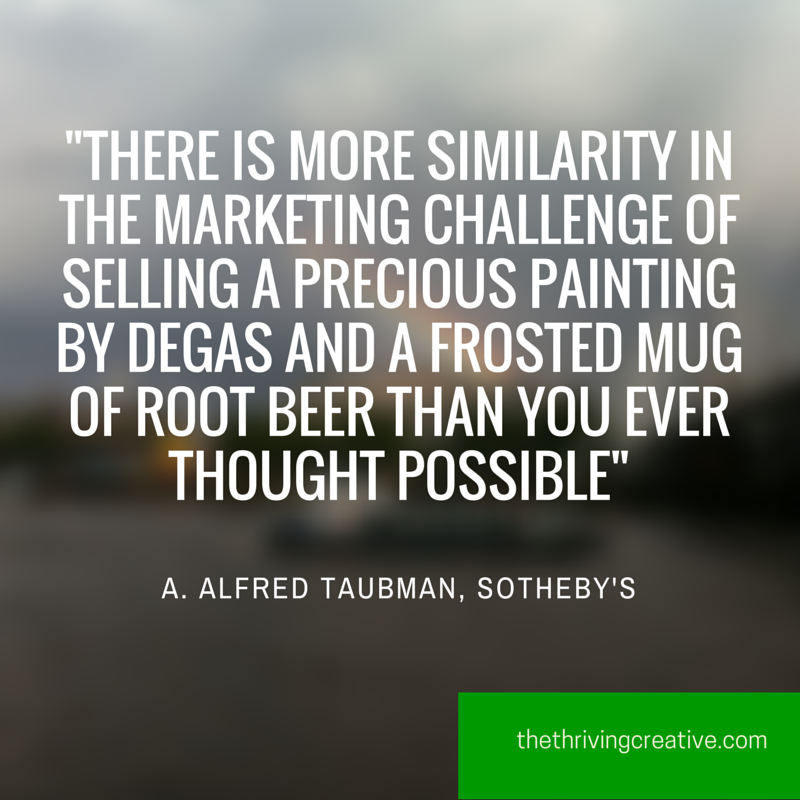 As 'artists' or 'creatives' we LIKE to think that what we do is different.
"You don't get it – this is art!" I hear you shriek.
It's time to call bulls*t on this idea. It's trapping you.
Yes, it is art. It isn't mass-produced (usually). It probably represents the very best that you can do.
You might even put blood, sweat and tears into it.
But you're still offering either a product or a service. And if you hope to eat as a result of your art, someone else has to buy it.
It's a transaction.
Money is being exchanged for that 'art' you create.
That means you have to think about marketing it.
Or not. But then you can't complain that you're broke.
So quit thinking you're unique and the rules don't apply to you and start figuring out what you need to do to get people to fall in love with your 'art.'
That's called marketing.