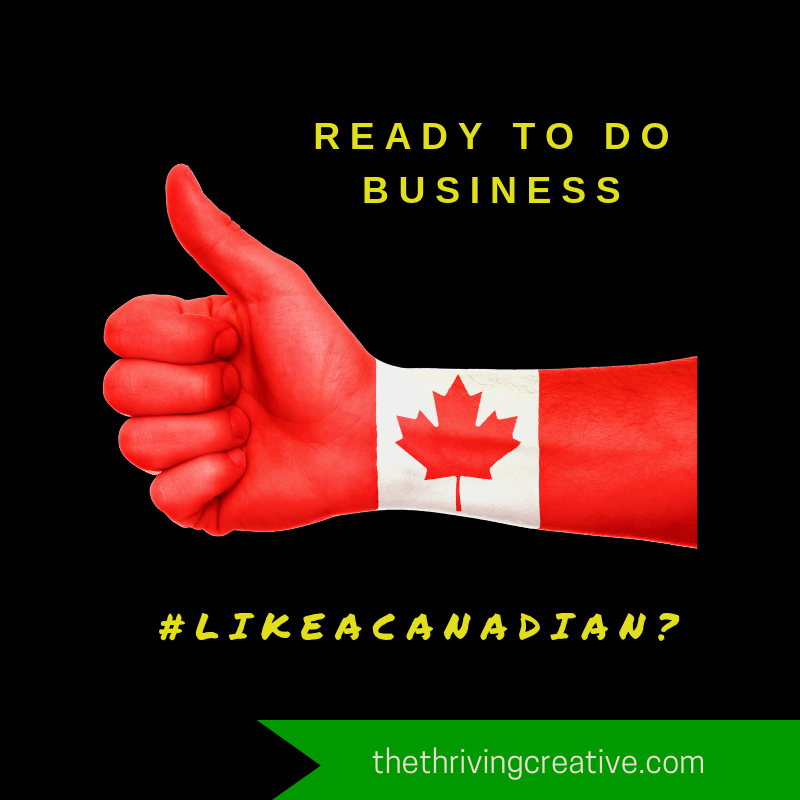 So there is a campaign making the rounds to promote business values that are supposedly 'Canadian'.
Their pledge is: "We aim to unite Canadians around a values-driven, sustainable and inclusive economic development strategy as a competitive advantage and simply the modern way to do business."  https://www.dobusinesslikeacanadian.ca
On  one hand, this does come across as a little bit gimmicky as the values they are promoting are values that many companies around the world ascribe to – just because Canadians are 'nice' doesn't mean that they share all of these values – however, I do think they are a good list and something for anyone in business (including creative entrepreneurs) to use as a North Star to guide them on their business journey. 
Let's look at what these values are:
Purpose Driven
Globally Minded
Collaborative
Innovative
Gender Balanced
Inclusive
Ethical
Eco-conscious
If you want to read some warm fuzzy examples of Canada's initiatives in these areas, then please visit: https://www.dobusinesslikeacanadian.ca/values
But I also invite you to consider these values in relation to your own creative practice/business.
Pick one value to focus on and reflect whether you can raise the bar for yourself on that area.
Keep doing that and sooner or later you too can 'do business #LikeACanadian'