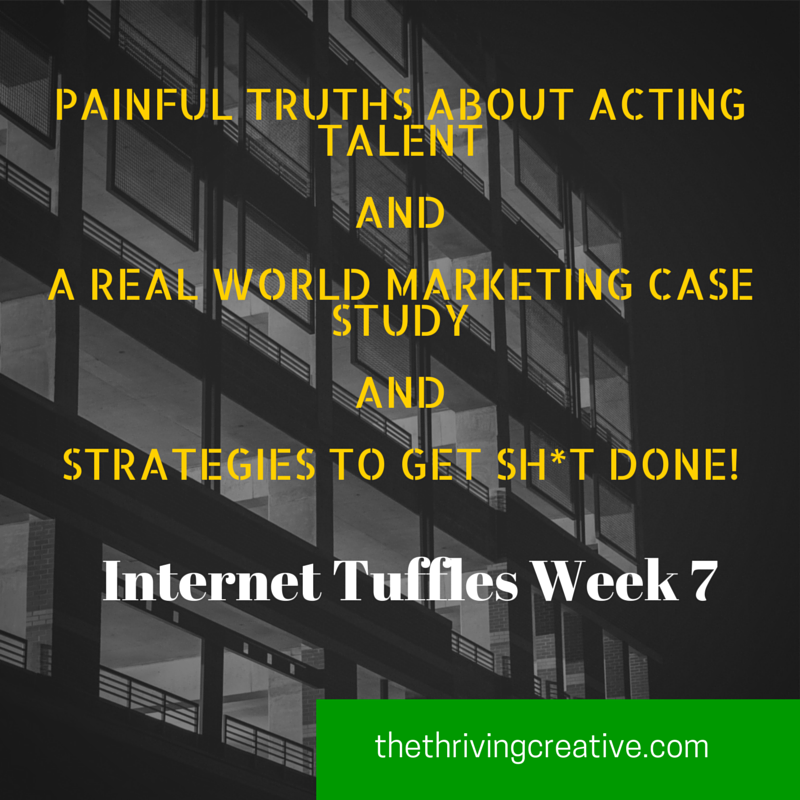 1. Talent may have less to do with it than you hope
2. A real life example of a musician's marketing plan
This one's a long read, but very educational. Tommy Darker is an interesting, thoughtful writer I've recently come across looking at Musicpreneurs.
This post, a 3-part case study, goes through his plan to promote a musical/theatrical event he was putting on
(with some really original marketing ideas – like his gamification of the process to get tickets – and then he analyses the results (an honest appraisal of what worked and what didn't and why). This guy is pushing the boat out when it comes to marketing live music performance and I dare you not to be inspired by his energy, enthusiasm and willingness to take a risk. A must read for any creative entrepreneur.
3. Great apps to flex your creative muscles
4. How to get off Facebook and get more creative work done
Getting sh*t done can be a real struggle for creative folks (sheepishly raises hand). This piece is about balancing out your creative 'to do' list (learn new audition piece, write chapter 5) with your life 'to do' list (buy dishwasher tablets, wash dog, etc).
I particularly like the 45/15 rule.
5. Get thrown to the ground with killer lessons
I always say there are lessons to be learned everywhere and often the strangest sources have the best advice.
How about wrestlers?
Look out!
6. A must-read book for teaching creative entrepreneurs
This is hands down one of the most interesting, forward-thinking books I've read as part of my PhD literature review. Edited by Gary D. Beckman this is a
series of essays on how to teach entrepreneurial thinking to artists and creatives.
I judge a book by how many times I mutter 'amen!' while reading and this one scores highly on the chart. If you're seriously interested in the field of creative entrepreneurship, this is a must.