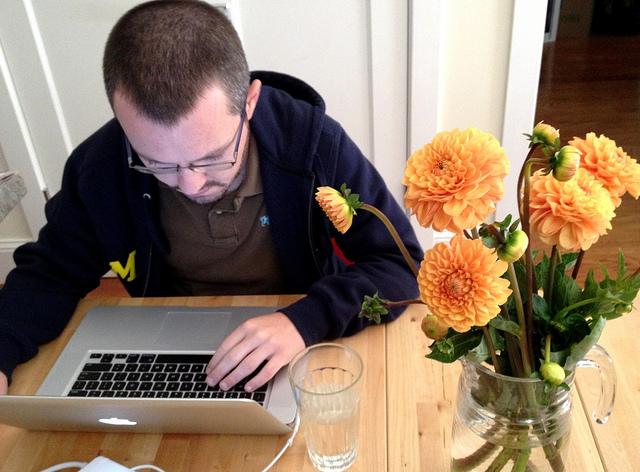 Most days I work from the kitchen table. There's a lot of advantages to this: I have good coffee, no one to bug me, no commute, a well-stocked fridge, as many/as few distractions as I could want and the ability to multi-task in life chores like laundry or repair man visits. Most of the time it's great. But occasionally I miss the buzz of an office. People to say hello to. A reason to comb my hair. So a hot desk is perfect.
Most hot desking situations require a commitment and I'm self-employed 'cause I hate commitment.
Today I found a great option in London: the Soho Collective. Right in the swishing heart of Soho above heart-attack-central – Ed's Diner. It's bright, open, cheap and run by two great guys: Simon and Stephen.
I think I've found a cool bunker for when I need to get out of the house and change my surroundings.