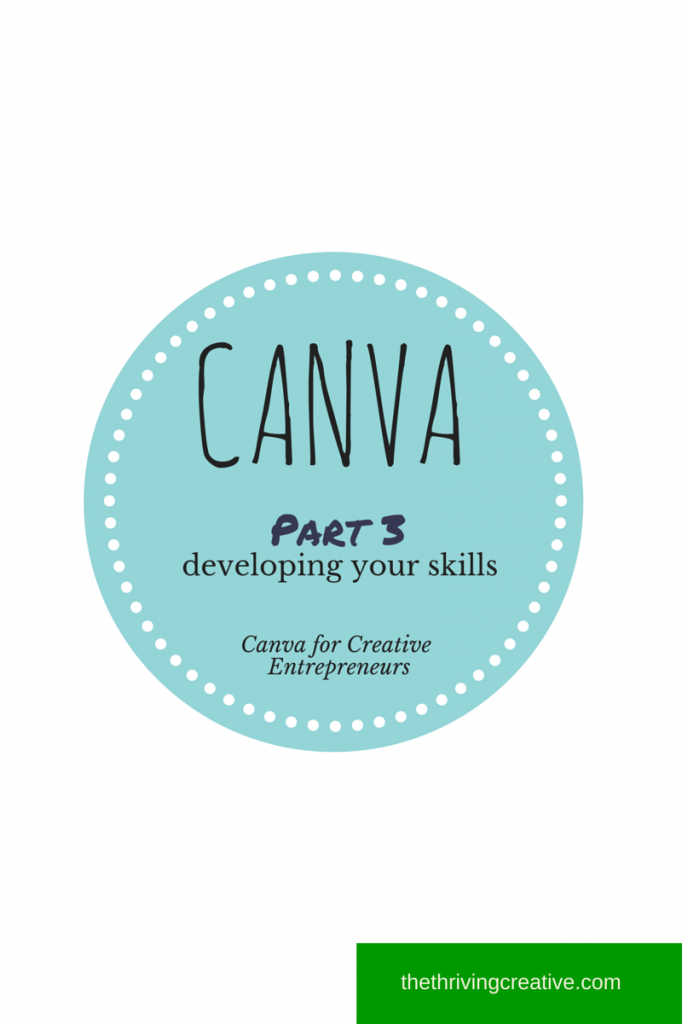 In the last of our three-part blog series, Canva for Creative Entrepreneurs, we focus on Canva's brilliant Design School which uses blogs, tutorials and teaching materials to help you develop your skills, create great designs, and promote your creativity.
If you missed them, check out the first two blog posts – Getting Started and Using Canva for Social Media.
PART 3 Developing Your Skills
Blogs
Aside from actually creating exciting and professional graphics, the blog section of the Design School really does make Canva the brilliant design tool it is. You can simply peruse the endless number of posts at your leisure, exploring whatever takes your fancy (beware, you could do this for hours!) or you can browse through the 14 categories which include such topics as:
Social Media Marketing
Creativity and Psychology
Design Inspiration
Intrigued? Take a look at these:
10 Scientific Reasons People Are Wired To Respond To Your Visual Marketing
How Sleeping And Afternoon Naps Make You More Creative
Why You Should Design Something New Every Day: 20 Awesome Case Studies To Inspire You
Tutorials
The great thing about the 30 tutorials currently available on Canva (new courses coming soon) is that they are completely accessible to anyone willing to give them a go, and they enable you to get involved from the start without having to read through multiple steps or watch tedious videos. Trying out the different features in this way will undoubtedly help with the learning process giving you more time for creativity. The tutorials are broken down into various helpful categories including:
Fonts
Shapes and Icons
Branding
Intrigued? Take a look at these:
Tips for Titles
Introduction to Infographics
Consistent Branding
Teaching Materials
The beauty of these teaching materials is that they are not only perfect for students, but also for YOU. The interactive workshops cover a range of topics from basic graphic design to everyday business projects, and the presentations are bright, simple and informative – making the learning process much more enjoyable and manageable.  For reference, there are also lecture notes available which provide a breakdown of the topics covered in the presentations slides. Handily, the presentations link up to the tutorials making the process all the more easier.
On top of that there are a number of lesson plans available for teachers or workshop leaders written by various authors/bloggers/teachers and are designed to inspire students to 'think and express themselves creatively through visual design'. Along with every lesson plan are helpful reminders in the form of 'Quick Guide to Canva' and 'Tips for Great Design'.
Intrigued? Take a look at these:
Author Innovation through Social Media
A Word is Worth a Thousand Pictures
Illustrative Infographics
We hope you've enjoyed this blog series and that you've been persuaded to utilise what this brilliant design tool has to offer.
Get creating!