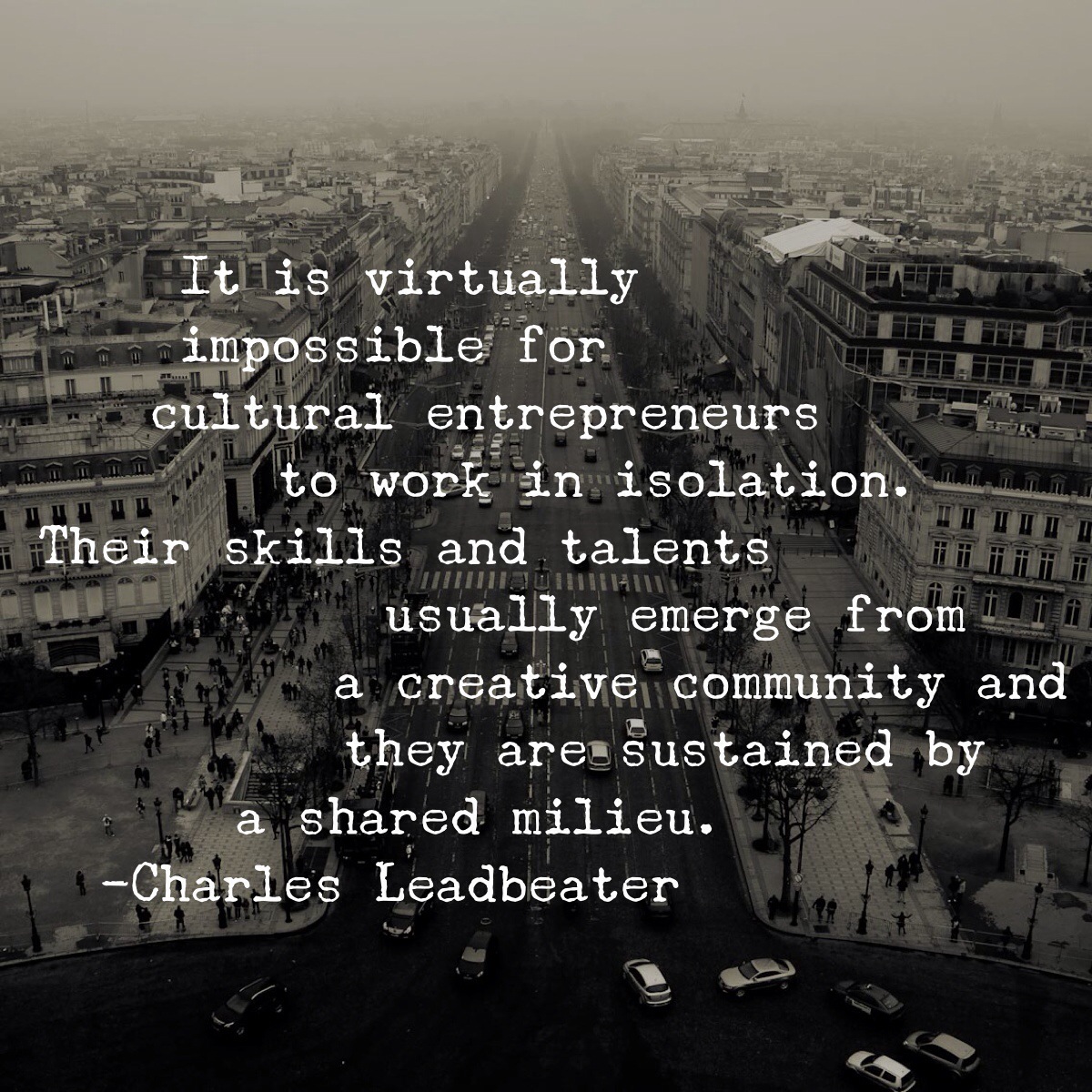 The secret is:
To Stop Trying to Do It All Yourself!
John Donne famously said "No man is an island."
You will never achieve as much on your own as you could if you worked with someone else.
Creative collaborations bring out the best in all of us.
Start to look for your shared milieu today.
Who can you reach out to? Who will be your next creative partner? What group can you join to find new contacts and fresh inspiration?