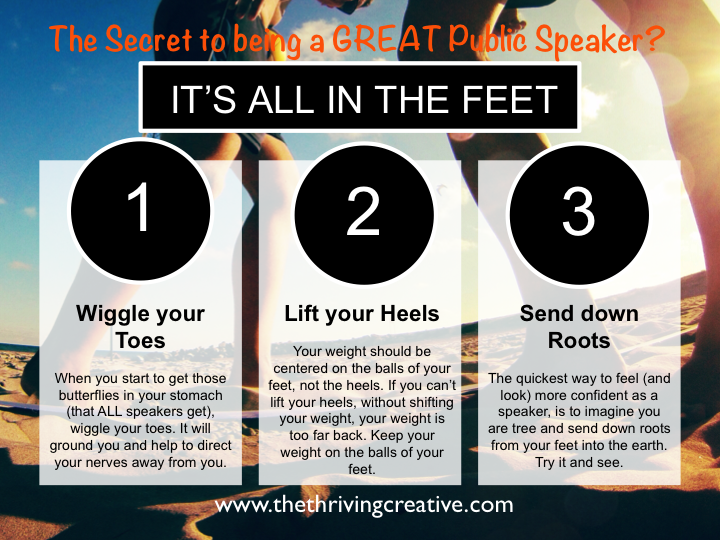 I've recently been teaching some workshops in voice and storytelling for public speakers.
The number one complaint?
Nerves.
My top tip?
Wiggle your toes.
You see, everyone gets nervous when they have to talk in front of others.
Everyone.
The difference between the professional and the amateur is what you do with those nerves.
If you allow them to start in your stomach and work their way up, they'll interfere with your breathing, your throat will tighten up, your mouth will dry and you risk losing your train of thought. It can also make people quite emotional.
But if you wiggle your toes it gets the awareness down into your feet. It grounds you. It helps you drain all those nerves down into the ground, away from you so they don't get in your way.
Try it next time you have to speak!
Wanna know more? 
Come to my workshop, Speak Up! on June 28th.
Only 3 more places available.
For more information, Click Here