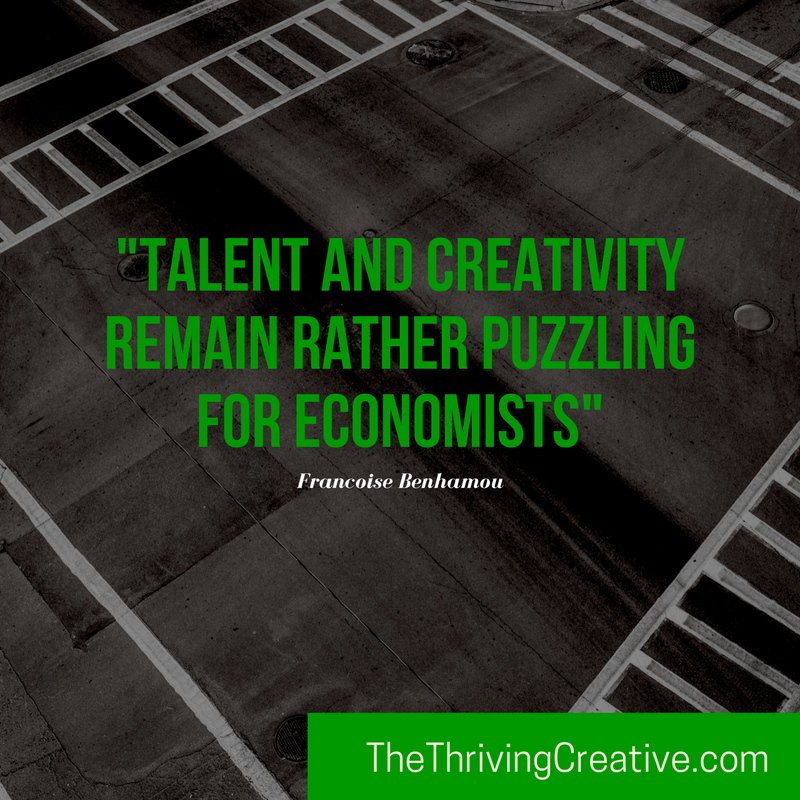 You know most artists don't earn much money, right?
I don't think this comes as a shock to anyone.
Most artists have second jobs (and often third and fourth jobs). 
Most art is subsidised by the artist themselves.
Most artists who study at University don't earn any more money over their lifetimes than people who don't go to university at all.
But if making art matters to you, then this doesn't really matter. Or rather, it matters (we all need to eat) but you find ways to work around it. To sneak your way through all the obstacles.
To thrive.
Why are artists so persistent? And why are we so baffling to economists?
Because we do what we do because of its intrinsic value.
[Intrinsic value is internal value, it's experiencing joy and satisfaction from your work as opposed to extrinsic value which is money or praise]
Of course, most of us won't say no to a little extrinsic reward (or even a lot!) but that isn't why we do what we do.
We're in it because it makes our bodies, hearts, minds and spirits sing. 
Because when we make art we thrive.
It brings to mind the Oscar Wilde quote (from Lady Windermere's Fan) of someone
knowing the price of everything and the value of nothing
So keep that in mind next time you are feeling down about a lack of extrinsic reward in your life.
Remember all those economists sharpening their pencils and scratching their heads and trying to work out why we engage with art when there is often so little (extrinsic) reward.
It's because their tools cannot measure our (intrinsic) satisfaction.
And you can't put a price on that.