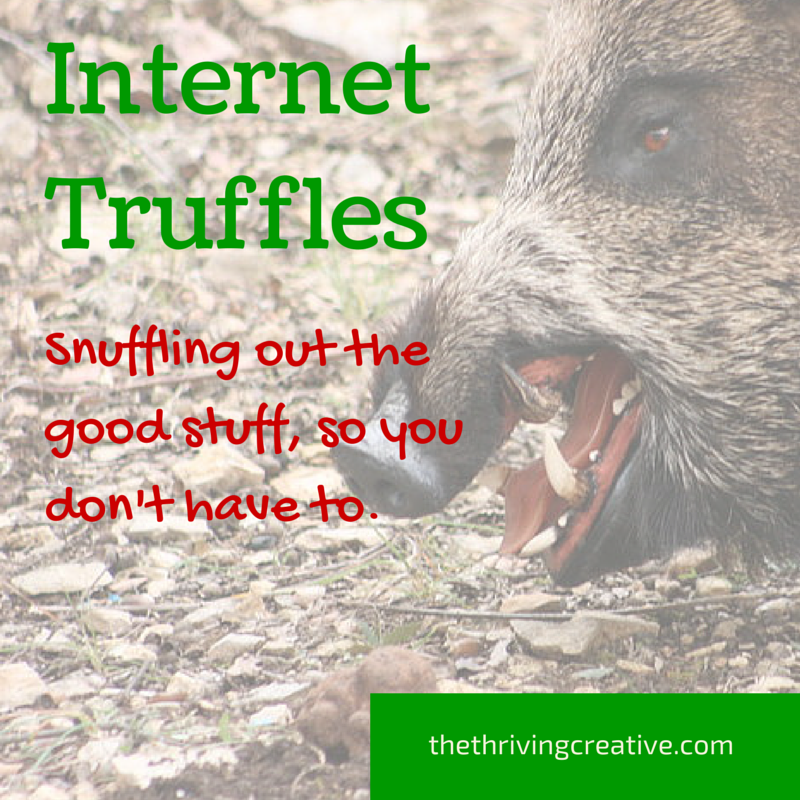 Last week's Internet Truffles was quite a hit, so here we are for week two. Hope you enjoy these gems that I've snuffled out for you…. snort, snort…..
1. All Hail The Introvert
Introverts are getting a lot more attention at the moment.  Hallelujah! Starting with the book
Quiet
and gaining steam there is a new appreciation for, and examination of, what Introverts bring to the table. It's about time too.
In this digital age it isn't enough to make noise or be loud, it needs to be strategic
. That's why the Zuckerberg's of the world are having their impact. Now the next question is how many of them are also on the autistic spectrum…? Is that the next conversation we need to have?
2. Are you Really Spending Time on What Counts?
3. What Steps are You Taking to Make Friends out of Strangers?
Lead nurturing sounds scary, but it doesn't need to be. It's a way of describing the steps we take from stranger to friend. You meet and introduce yourselves. Maybe you chat a bit. You run into each other a few months later at an event. You go for coffee. Later you might have lunch together or meet for a drink. For this relationship to develop into a friendship requires time and multiple contacts. We get that. It's often the same path with a customer. Getting from strangers to doing business together often requires multiple contacts over time. That's lead generation. Letting them get to know you.
This article presents a very business like approach.
Read it with an open mind and think of how you could adapt it to your creative practice. Then do it! Start by writing someone a letter…
4. Are You Doing Enough To Follow Up With People?
5. Be Nice. It's the Best Strategy to Land More Work.
6. Right or Wrong, We're All Judged on Appearance. Do Something About it.